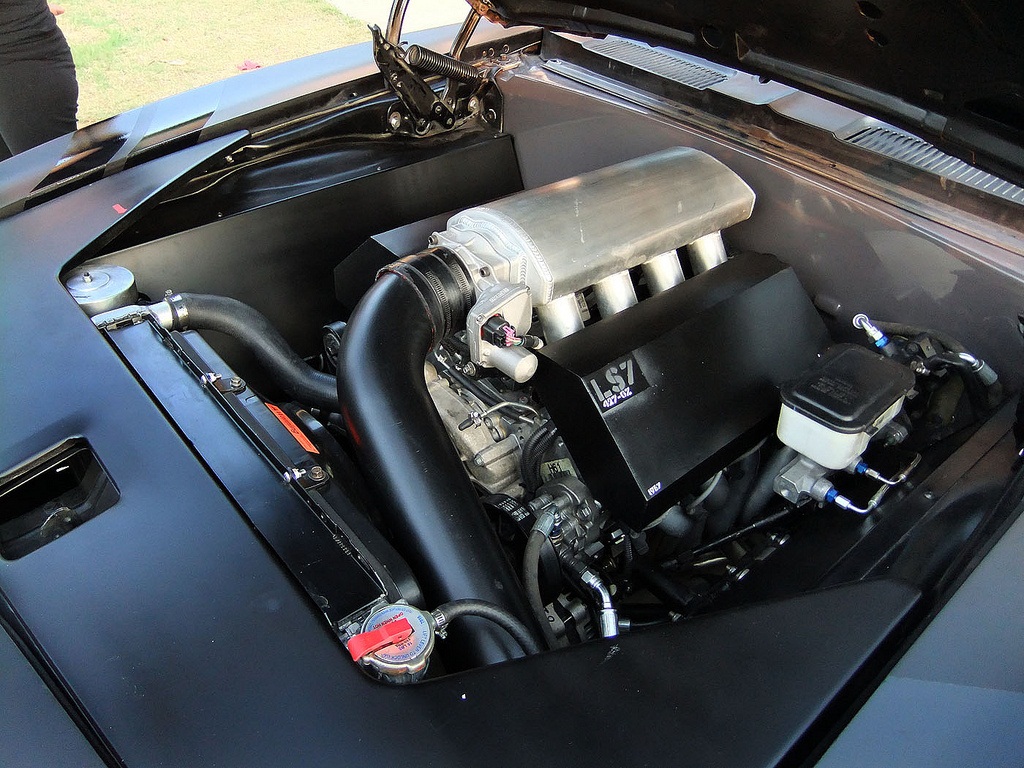 BCB chief designer Totem's ride, Vengeance, is legend. To start, traditional Camaro lovers can't believe that there is LS7 motor under the hood.
Because no real hot rod build in Atlanta should take place without Brian Fuller of FULLER HOT RODS being involved, or maybe it was simply because no one in Garage Zero welds aluminum, the mounts for the Afco Radiator (designed for Circle Track Racing), were welded by Brian, at Fuller Hot Rods. The Radiator along with the custom coolant delivery system was installed into the beast back at Garage Zero.
During the build process Matt Hellion masterfully accomplished the body work on the car. His artistry includes shaved body seams, front valance and drip rails. He did a 2 inch cowl hood cut and lengthened it to the edge of the hood, as well as lengthened the tunnel and "beak" of the beast. The grill was hand fabricated, not taken from a truck and modified, but rather, each tooth and the outer hoop was designed, cut and tig welded. The entire front end is now a removable one piece unit. The beast was given Audi door handles, the rear bumper was flushed and molded and a custom designed license plate area, complete with brass knuckles was completed. Matt then fabricated and installed custom valve covers, a battery cage for the two Optima Red Top Batteries, and closeout panels for the engine bay.